About me
---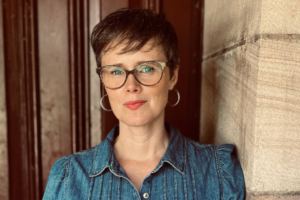 Hi! 
I'm Cat and I have a passion for storytelling. Whether I'm writing a news feature for a mainstream publication, copy for a client's website or supporting kids in the Press Gang, I strive to make the story shine. 
I am an award-winning journalist and have written for a huge range of publications including The Sydney Morning Herald, Good Weekend, The Australian Women's Weekly, Marie Claire, Body & Soul and many others. You can read my work here.  
I am also a skilled copywriter, producing a range of engaging content for my clients including blog posts, product descriptions and social media captions. You can read more about my copywriting skills here.  
In 2019 I founded The Kegworth Times, an online newspaper for a local primary school. My aim was to work with a small group of kids to create a kid-led paper for the school community. The Press Gang grew rapidly, with kids showing up every week to write news stories, opinion pieces, do interviews and undertake investigations. 
In 2021 I took the Press Gang model to a school in Granville East and I hope to bring The School News Project to more schools in 2023!