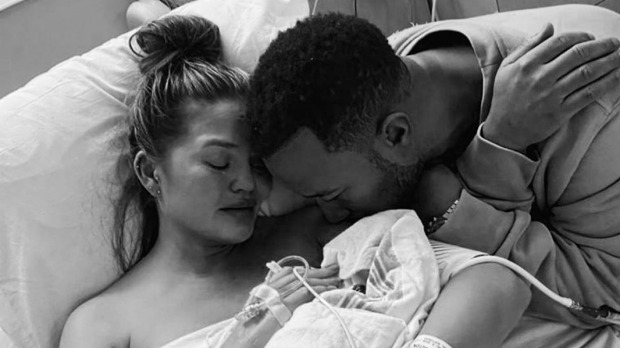 Dear Chrissy Teigen, We're so deeply sorry for your loss, but thank you for sharing it – Essential Baby – October 2020
Dear Chrissy Teigen, We're so deeply sorry for your loss, but thank you for sharing it – Essential Baby – October 2020
---
Photo: Instagram
Chrissy Teigen is currently in an indescribable state of pain.
After being hospitalised with pregnancy complications, the 34-year-old model and entrepreneur has suffered a devastating pregnancy loss.
In a gut-wrenching Instagram post, Teigen shared a number of poignant black and white photos, including one of her and husband, John Legend, cradling their tiny baby.